We JGS would like to expand our theory and transmit it to a lot of Discus hobbyists of the world.
Our history will progress little by little. And we need important people who know discus history of the world well in order to advance our steps.
We will send them letters of invitation

to welcome to JGS as Honorable Member and join with JGS in the study.
The Honorable Members are as follows;
Mr. Marc Weiss (USA)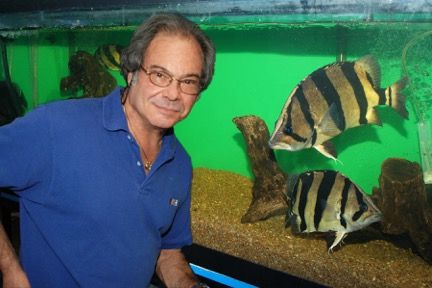 DSG FB pages ;

https://www.facebook.com/pages/Discus-Study-Group/232024580299499
Hello JGS,
I have been keeping discus for 55 years. I have been the business and study of
Discus Fish and other living things for most of my adult life.
I live in Florida, USA. I also have an interest in killifishes, anabantids, and the genus Datnioides.
I also breed exotic birds.
Discus were not a part time job for me. I worked full time in retail, wholesale, breeding,
habitat exploration, and wild collecting. I also was involved in product development for discus ,
other fishes, birds and reptiles. I did this while being engaged in marine life projects at times.
There are more commonalities between the two than most imagine. The same can be said for birds.
Though I am retired from most discus and fish activity, I still work on product ideas and writing about
discus and birds. My library has discus references back for over 80 years. I have a lot to share with
Discus Fish friends.
My first trip to the Amazon was in 1974. I have returned many times. Observations of fish in the wild,
in all seasons, added greatly to my knowledge. I suggest such trips enthusiastically.
To really learn what the discus fish is about you need to go when there are no discus to be found
as well as when they are plentiful. You may not be taking any discus home on every one of
your expeditions, but you'll learn why they aren't there and what they do and don't like. It will likely
surprise you.
In the late 1970's, I met Lo Wing Yat "Sunny" of Hong Kong, who would establish World Wide Fish
Farm (WWFF) and develop the forefathers of most of the discus strains of today. I worked with, and
for, WWFF for 25 years until Sunny's retirement in 2005, about the time of my retirement too.
We are still friends and communicate several times a week.
About 1978 , John Benn of Alabama, USA established the Discus Study Group (DSG).
He needed help and I became editor and production manager, of "DISCUSsions"™ Magazine.
It had an international following and a paid membership of 600 people.
The DSG remained over the years as formal and an informal group. I saw the potential of Facebook
to give the group a new beginning. Google translation and the internet makes it easy to
communicate with the international discus community. Soon I hope to create a DSG website where
articles from past issues of DISCUSsions and more can be published.
I now look forward to cooperation with my old and new Japanese friends in the Japan Göbel Study
Group. Manfred Göbel is an old friend of mine and it is wonderful to see his strains are still being
pure bred in Japan by Mr, Irie and others. I am very grateful for an Honorable Membership to the
JGS.

Marc Weiss
Davie, Florida USA
December 7, 2014
Mr. Sebastiano Solano (ITALY)

   *eternal honorary member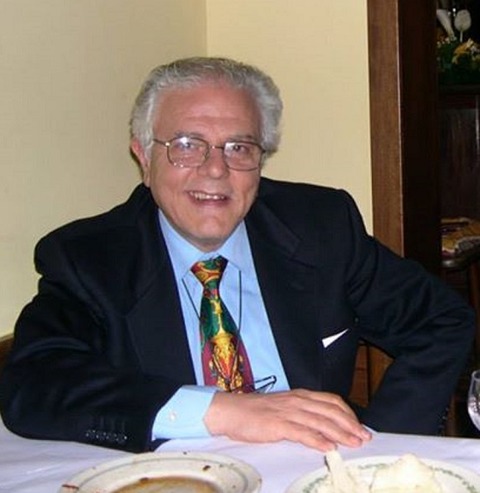 Mr. Carmelo Aricò (ITALY)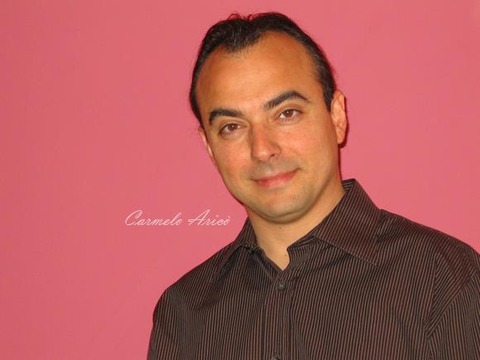 website adress ;

http://www.trinacriadiscus.com/
I'm passionate about aquariums since 1983.
My very first passion was for the Anabantidi, that I bred with great dedication for several years.

Then my attention has shifted to the South American cichlids. In 1990 I bought my first discus,

and in 1993 I began to breed them successfully.
Since then I have always been breeding Discus.
In 1999 I founded the first Italian association on the theme: the Sicilian Association Discus

(Associazione Siciliana Discus).
From 2000 to 2002, I have been Vice President of Discus Club Italy. Since 1998 I have written
several articles for specialized magazines. Since 2002 breeding discus is my job, and I breed

mainly classical strains,
My greatest passion is the observation and the study of the genetics of the discus. My favorite
discus is the red turquoise Schmidt-Focke.
I'm Discus consultant for SERA Italia and I developed an research in Discus hatchery

for this company.
Currently, I'm working on the creation of a cultural project that will include the development of
a permanent exhibition of large Amazonian aquariums.
In my opinion if you love really discus and want to keep good quality discus, it's necessary know
its nature and the history of discus in captivity. The big part of the real high quality discus

come from Dott. Scmidt-Focke, M. Goebel and WWFF(Mr. Lo Wing Yat and Mr. Rockey Ng).

The knowledge of ancestrals breeding forms it's the only way to an correct selection,

consistent with discus needs and with nature respect, I will give all my support to

Goebel Discus Study Group, besides as discus judge and NaQ World Discus Championship
responsible, I will work to give more space to natural strains in discus contest, it's very very
important that every discus show have Wild captive breeding form discus category.
The first target for me not is to create new varieties but fishes with the same beauty of

the best wild discus in Amazon river.
For me is a great honor to be involved in Japan Göbel Study group, as Honorable Member.
I hope to meet all members soon.
Sincerely
Carmelo Aricò
January 24th, 2015