Welcome to Japan Göbel Discus Study Group

This group was established as an institute for discus hobbiests on March 15th in 2014.
We all are hobbiests having a wide variety of a measure to enjoy "discus".
Each of us has enjoyed our own hobby of "discus" by the private ways for a long term.
All the members have the same kind of passion for "German Discus".
For this reason we chose to study "Göbel Discus".
Our desire to talk together by those who have the same wish founded this group.

We have great respect for Dr. Eduard Schmidt-Focke who is famous as "the father of discus".
For Mr.Manfred Göbel, too.
We know Göbel Discus is wonderful and beautiful from our experience well.
Our opinion lies in the ground of acquaintance with Mr. Göbel.

The purpose of our action is the promotion our hobby of loving Göbel Discus, Mr. Göbel and his accomplishment, and then studying German Discus and its history.
Our scheme is based on meeting with many hobbiests and talking about "Göbel Discus" giving us great dream.
We accept any proposals about our hobby. Therefore, we'd like to get much information from people with the hobby of "Göbel Discus" in the world.

Now we start new hobby called "Japan Göbel Discus Study Group".
We believe that the information which are sent through our institute, and communication among members help to widen the world of the hobby of tropical fish.
We are glad if the discus hobbiests in the world consent to our activity.
If the link of the hobby of discus develops all over the world, the passion which loves nature will grow up and succeed to future hobbiests.

This will require effort from every member of the institute and also for us to receive guidance and support from Göbel Discus Hobbiests around the world.
In conclusion, we would therefore ask you to give all the support you can to the Japan Göbel Discus Study Group.
Thank you.





About us
| | |
| --- | --- |
| Approved: | February 19th in 2012 |
| Established: | March 15th in 2014 |
| Chief director: | Mr. Seikei Takasaki |
| Originator: | 11 |
| Office Address: | Shinagawa-ku Tokyo Japan |
| EM-Address: | info@gobel-discus.jp |
| Fax: | +81-3-3766-1761 |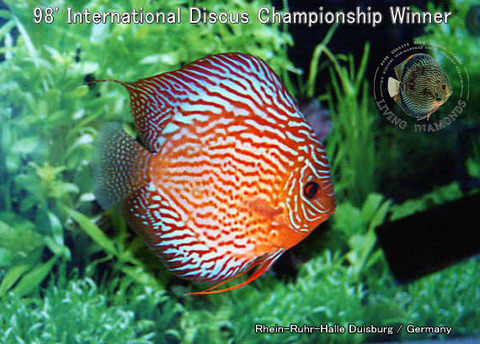 これより先はプライベートモードに設定されています。閲覧するには許可ユーザーでログインが必要です。